This is Tanith our Administrator with Pen and just a few bags of bra's, stamps and cartridges!

Click
here
to find out more on Nowzad and the talk itself.
Scrapbook Getaways Christmas Getaway

and Nowzad Talk

Friday 30th November - Sunday 2nd December 2012

HALLMARK HOTEL, Bournemouth UK

This was Scrapbook Getaways annual Christmas Getaway.

The girls attended a talk and also we had a talk for the general public (which was a sell out!).

For more about the talk please click on the button below.

The main event was for people to come and craft for the weekend.

As you can see we were a happy bunch!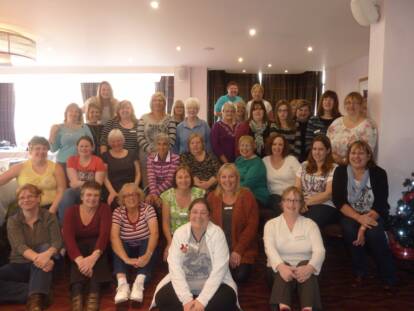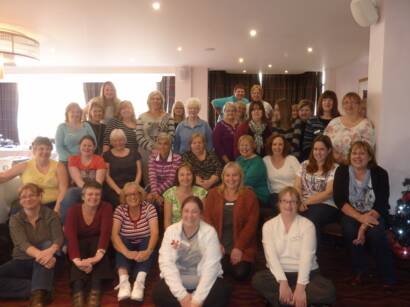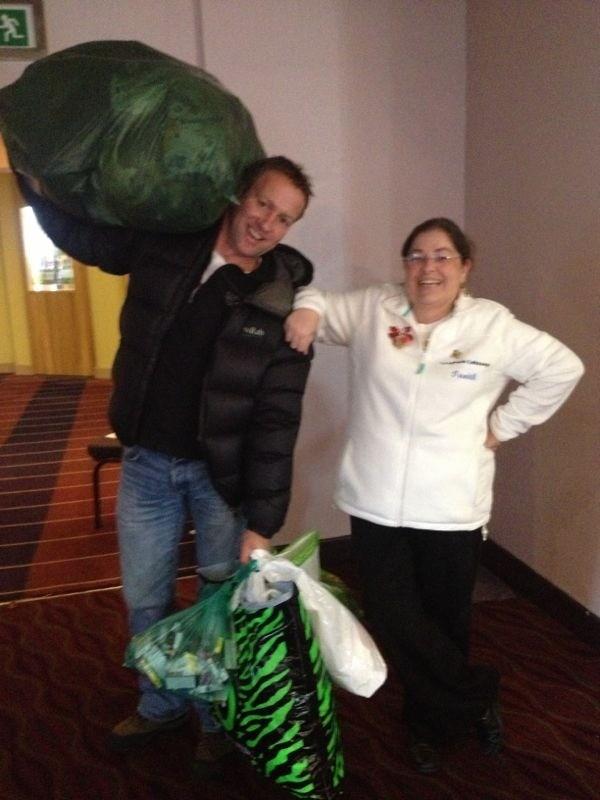 Our Tombola.....we raised £114 for Nowzad!

Thank you to everyone who donated prizes and/or had a go!

The first attempt and the second attempt!

Such a nice group, we all had a good time.

During the weekend we raised over £400 for
Nowzad
by selling tickets to a
talk
on the Saturday morning held Pen Farthing, the founder of Nowzad, also by holding a tombola and a page layout competition where the girls voted their favourite page using money.
We also collected used stamps, bra's and empty ink cartridges.

Nowzad can turn all these into much needed cash.

Click small photos below to open gallery and view some photos from the weekend.

The room all set up and ready for the girls.....

The girls starting to arrive and getting down to some scrapbooking.